What is meant by Km Zero farmhouse?
In our farmhouse at the beaches of Ferrara you will find only dishes at Km 0
In recent times, more and more often we hear about 'agriculture at Zero Km' or 'products at Zero Km'. But what is meant, exactly, with these expressions? Let's get some clarity together about it!
The products at Km Zero are vegetables, fruits or foodstuffs (such as sausages, eggs or dairy products) that are grown, processed and consumed in the same territory. In most cases, these are typical regional products or crops that belong, today as in the past, to the local tradition.
In an increasingly globalized world, therefore, Km Zero productions are an effective response to the continuous mixing of different traditions and cuisines: a real return to the past, but with an eye to modernity, especially with regard to the techniques used for cultivation and processing.
The kitchen of the farmhouse at Km Zero
The products at Km Zero have received an excellent reception from the fans of cooking, but also professional chefs. The reason is simple: compared to foreign ingredients, products and crops at Km Zero guarantee greater control over quality, freshness and authenticity.
Therefore, in recent years, we have seen an increasing use of raw materials of local origin, especially for the preparation of recipes and typical specialties. An example? The choice of Km Zero flour for pizza dough or baked goods. Or, again, Km Zero vegetables for soups, Km Zero eggs for stuffed pasta (tortelli, cappelletti, etc.) and sheets, and so on.
In short, today's cuisine - especially the most sought-after and quality - is much more inclined to use ingredients originating from the territory, since they are fresher and controlled than other similar products.
Agriculture in Km Zero
As a result of the increasing use of local ingredients in the kitchen, companies offering crops and food that fall under the definition 'Zero Km' have also multiplied. Italian farms, for example, have often resumed crops typical of the past, fishing in the traditions of the places.
At the same time, a real 'a Km Zero' chain has been created, that is a channel of production, sale and use of products within the same region. In this way, both producers (farms or dairies, livestock, etc.)both consumers can draw on a safe and high quality circuit.
The advantages of Km Zero
Preferring ingredients and products at Km Zero not only means maintaining the high standards of their cuisine, but also giving impetus to the local economy, allowing small and large farmers and producers to continually grow and expand the offer, creating a virtuous circle that increases the general well-being.
At the same time, using vegetables, flour and other products at Km Zero, who runs a restaurant, a pizzeria or any other activity related to the world of gastronomy can propose a healthy and genuine menu to its customers, making the freshness and quality of the ingredients a real 'trademark'.
If you want to experience the goodness of the cuisine at Km Zero, a solution is to stay in a farmhouse in Ferrara and surroundings and take advantage to immerse yourself in the flavors and scents of the area. Among the most renowned structures, in this sense, there is the Agriturismo Il Dosso, which will surprise you with a menu of quality and authenticity.
1200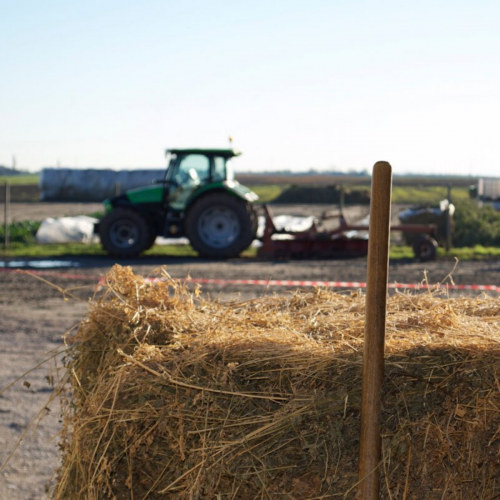 RICHIEDI_INFO: NOT FOUND
RICHIEDI_INFO_TEXT: NOT FOUND