Farmhouse: what are the parameters to be respected?
Discover how we became a farmhouse
Would you like to start your own business? Have you always thought you had what it takes to run a small business?
Have you always had a passion for cooking? If the answer to these three questions is 'yes', why not try to open a restaurant, a bed and breakfast or... a farmhouse?
Among the activities that have been most successful by the public, especially in recent years, the farmhouse deserves, without a doubt, a special mention.
In fact, we are talking about a very peculiar type of enterprise and, in many ways, daughter of our times. What is it exactly?
A farmhouse is an activity based on three essential pillars: agricultural production (or, alternatively, animal husbandry), the enhancement of the agricultural resources of the territory and, last but not least, the provision of hospitality services of some kind (catering, accommodation, etc.).
These three aspects, in addition to defining what an agritourism activity is and what it does, are real parameters, or better to say requirements, that every company must possess to operate fully in this sector: they, in fact, are established by the current legislation governing the farm holidays.
Consequently, anyone who wishes to open a farmhouse or transform a purely agricultural enterprise into an agritourism activity has the obligation to comply with the three requirements we have mentioned: only then will it be able to obtain permits from the municipality and the region to which it belongs.
But let's see in detail what these requirements consist of and, therefore, what activities a company must carry out, to be considered, in all respects, agritourism. Let us clarify together!
Farmhouse: the parameters to be respected
The first requirement is probably also the simplest: a farmhouse is such if it devotes at least part of its resources to the cultivation of agricultural products (cereals, vegetables, fruit and so on), to the breeding of animals (cattle, sheep, pigs or other category) or forestry.
The second requirement is, instead, a little more complex: the farmhouses must be engaged in promoting and enhancing the agricultural resources of the territory. What exactly does that mean?
In other words, those who run a farmhouse have the task of protecting nature and the environment, safeguarding the traditions of the place, both from the agricultural point of view (therefore, for example, the typical crops of a certain region) and to better reuse buildings and structures.
As a third and final requirement, those who manage a farm must carry out, in parallel with those of cultivation/ breeding and enhancement of resources, also activities and services that fall within the field of hospitality, that is, administer food and drink, offer accommodation and so on.
It is for this reason that many farmhouses have decided to use their products (for example, vegetables or cereals), using them as ingredients for specialties and typical dishes: from the use of special flours, such as wholemeal, to the processing of preserves, jams, marmalades, etc..
Catering and tourism, however, are not the only types of services that a farmhouse can offer to customers. Some companies, for example, have a camping area under management, while others organize cultural, recreational, sports or educational activities.
Of the type? From guided tours for the younger public, who can admire the spaces of a farm and discover how the fruit harvest, the cultivation of the garden, etc. competitions for horse riding enthusiasts, up to hiking and nature walks.
In short, to open a farmhouse, but above all to manage it better, not only need to be good farmers, but it is important to offer innovative services, which attract families and tourists looking for a different experience, and maintain the high standards of their kitchen.
If you are looking for a farm in the province of Ferrara, which combines the aspects analyzed above, choose Il Dosso: the right place to enjoy dishes prepared with fresh ingredients and many local products, but above all to spend a pleasant day relaxing in the open air.
1200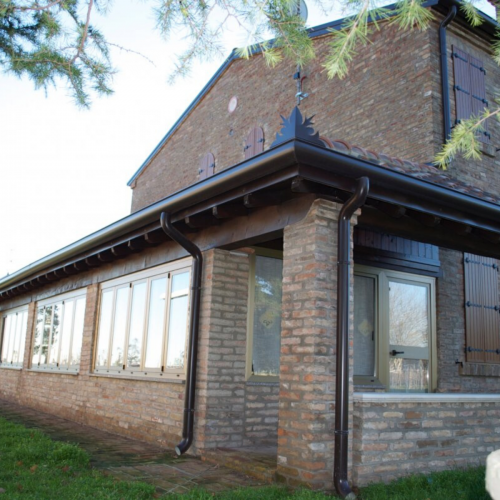 RICHIEDI_INFO: NOT FOUND
RICHIEDI_INFO_TEXT: NOT FOUND